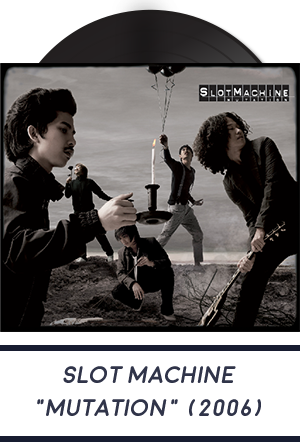 Thailand's leading Rock Band Slot Machine, with 6 albums already to their credit, are creating a buzz worldwide with the release of their first all English album 'Spin The World', produced by Grammy Award winning producer, Steve Lillywhite.
Slot Machine started off as a group of high school boys competing in national music contests. Since their teenage days, they have gone through stylistic changes and seen the transition from the cassette age to the digital music age. The one thing that has remained constant is their devotion to music.
Slot Machine released their self-titled debut album in 2004 featuring a hit single 'Ro' (I'm Waiting For You). Followed by 'Mutation' in 2006, produced by Scott Moffatt, former member of Canadian band The Moffatts. Scott added a new element to their music, and the album produced two megahits: 'Phan' (Yesterday) and 'Kham Sutthai' (Song for U) . Shortly after the release of their second album, Slot Machine were chosen as the opening act for Linkin Park's Bangkok concert in front of 30,000 fans.
"Phan"from mutation(2006)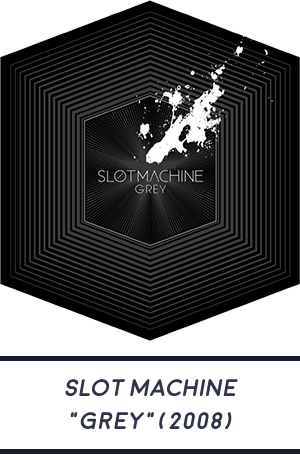 In 2008, the band released their third studio album, 'Grey'. It was a more challenging album featuring a more experimental sound on songs like 'Fan' (Dream) and 'Rue Du' (Grey Sky) , but fans embraced the band's continued musical evolution and their outstanding live performances saw the band continuing to grow.
However, it was their fourth studio album 'Cell' in 2011, which really shot Slot Machine into the stratosphere as one of Thailand's greatest rock bands. The Montonn "Jay" Jira-produced set was named 'Album of The Year' and the group was pronounced 'Best Group Artist' in numerous media awards. Hit tracks from the album included 'Chan Chao' (Goodbye) and 'Phra Athit Songklot' (Golden Age)
"Chan Chao"(Goodbye) from cell(2011)
Following on the success of 'Cell', 2013 was Slot Machine's golden year. They were nominated for the 'Best Southeast Asian Act' at the MTV Europe Music Awards, and their ongoing work with MTV on the network's Human Trafficking Awareness concerts culminated in the band performing on the same stage as Jason Mraz at the MTV EXIT LIVE IN MYANMAR charity concert held to raise awareness about human-trafficking at the People's Square, Schwedagon, Yangon, before 70,000 people.
Slot Machine were again nominated for Best Southeast Act at the MTV EMA's in 2014 – and in the same year released their fifth album, 'Rainbow', produced by talented Australian producer, Daniel Denholm. The album included the hits 'Rung' (Rainbow) and 'Khloem' which had over 62 million hits on YouTube.
"Khloem" (2014) from Rainbow
At the end of 2014, Slot Machine celebrated their 10th anniversary by performing a live concert - 'Slot Machine – The First Contact' at Impact Arena, Thailand's largest indoor concert venue with a capacity of 15,000.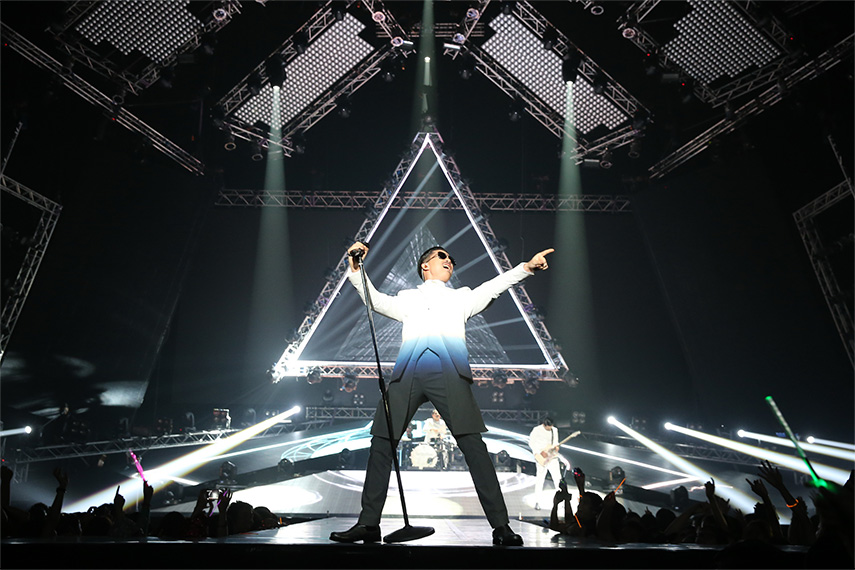 "Slot Machine - The First Contact" 10 Anniversary Concert
AWARDS

2016

ASIAN PERFORMANCE

CLASSIC ROCK AWARDS

VISUAL & POPULAR CULTURE AWARD

PRUDENTIAL EYES AWARDS

2015

[NOMINATED] 'BEST SOUTHEAST ASIAN ACT'

MTV EUROPE MUSIC AWARDS

2014

[NOMINATED] 'BEST SOUTHEAST ASIAN ACT'

MTV EUROPE MUSIC AWARDS

2013

[NOMINATED] 'BEST SOUTHEAST ASIAN ACT'

MTV EUROPE MUSIC AWARDS

2012

BEST GROUP ARTISTS

9 ENTERTAIN AWARDS

BEST GROUP ARTISTS

SEASON AWARDS

ALBUM OF THE YEAR

'CELL' - SEASON AWARDS

2011

ALBUM OF THE YEAR

'CELL' - CHANNEL [V] THAILAND AWARDS

BEST STYLE ARTIST

THE GUITAR MAG AWARDS

BEST STYLE ARTIST

THE GUITAR MAG AWARDS

BEST GROUP ARTISTS

KOM CHAD LUK AWARDS

ALBUM OF THE YEAR

'CELL' KOM CHAD LUK AWARDS

2010

RECORD OF THE YEAR

'CHAN CHAO' (Goodbye) FAT RADIO AWARDS

BEST CINEMATOGRAPHY MUSIC VIDEO

'CHAN CHAO' (Goodbye) - CHANNEL [V] THAILAND AWARDS

2007

SONG OF THE YEAR

'PHAN' (Yesterday) - SEED AWARDS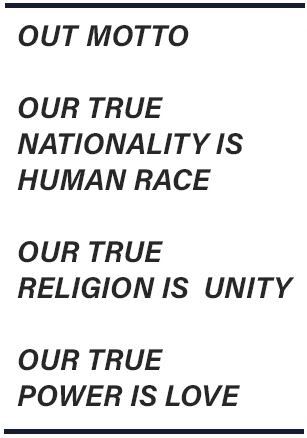 And now, the band's next adventure involves taking on the international market. Slot Machine's first all-English album was released in early 2016. The move might seem like a big gamble, but Slot Machine has always been willing to take risks, and the band members believe the time is right. With the help of six-time Grammy Award-winning producer, Steve Lillywhite who has worked with U2, The Rolling Stones, The Killers and 30 Seconds to Mars, the album heralds a new chapter in the band's career.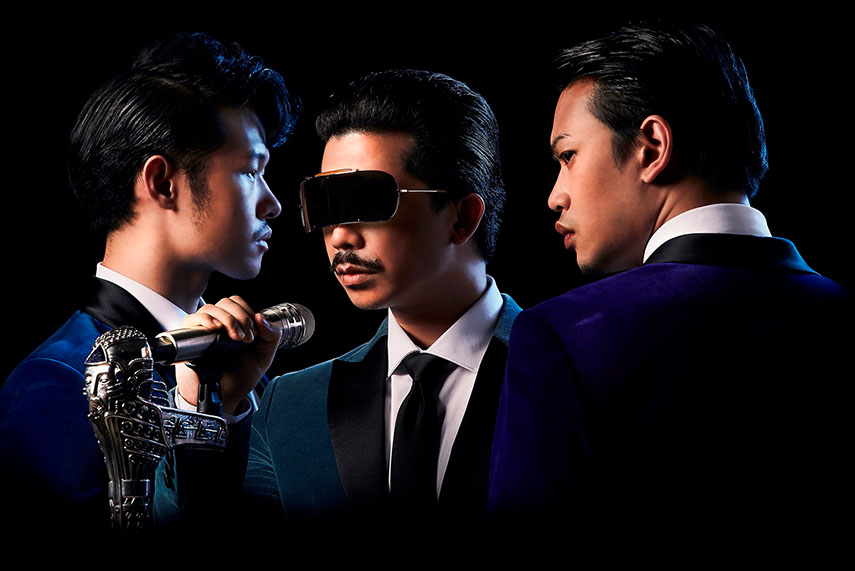 Slot Machine vocalist Foet shared his experiences working with the legendary producer: "We have worked with foreign producers before but Steve was different. He has worked with the world's biggest bands. It was an amazing experience for us to work with him. He saw us performing live and wanted to work with us! Steve is very easy to work with and he made us all feel at ease. The one-month period flew by so quickly. At first, we planned to work on just four tracks, but before we knew it, we had completed the entire album." The album was recorded in a productive one-month burst at Karma Sound Studios.
Steve Lillywhite shared his views on seeing the band live for the first time, "I was amazed by both their musical talent and the age of their audience, who, for a rock band, were young. It's my rule that I must see a band perform live first before deciding whether to work with them. Slot Machine impressed me. It was great to see the young audience enjoying their music. It's new to me. I thought I could help the band reach another level."
"We rarely see the real band these days. The four of them have different characters but when they're together, they are great. They have a singer who has a unique voice, with music that is intelligent and hard-hitting.
Gak, the band's bassist, talked about his expectations on their first English album: "We want to challenge ourselves and see how far we can go. We believe in our music. Thai culture and Thai food are well-known across the world and I think we can make Thai music international, too."
Slot Machine released the first single 'Give It All To You' from their album 'Spin The World' on July 27th, 2015. This very first international single of the band was not released only in Thailand but also in 14 other countries under Sony Music distribution i.e. Australia, China, Egypt, Hong Kong, India, Indonesia, Korea, Malaysia, New Zealand, Philippines, Saudi Arabia, Singapore, United Arab Emirates and Taiwan.
In August 2015, Slot Machine performed their first international music festival in Taipei at 'Super Slippa Festival', sharing the same stage with both Asian & international acts including Magic Power (from Taiwan) and MayDay (from Taiwan)
Slot Machine embarked their first UK tour in October 2015. They performed in Bristol, Brighton, and London. They were embraced with a warm welcome by both Thai & English audiences. In 2016, Slot Machine kicked off their international tour at The Dawn Concert, organized by the Taipei City Government. It was a 3-day New Years event in Taipei featuring live performances, exhibitions and local culinary delights.
Fresh from playing all the major Asian Rock Music Festivals, including Japan's Fuji Rocks, Taiwan's Super Slippa, Korea's Jisan Valley & Hong Kong's Clockenflap to rave reviews, the band, an exciting live act, are in 2017 primed to rock audiences in America, Europe, U.K & Australia.
Beginning with Live Nation's 'Asia On Tour' trek across North America in April. 'Asia On Tour' is a new tour series promoted exclusively by Live Nation featuring Miyavi from Japan, Slot Machine from Thailand and Kiha & The Faces from Korea - 3 renowned artists who represent a new wave of Asian music.